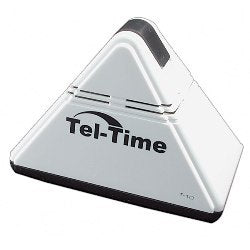 Clock - Talking Pyramid with Alarm
The Talking Pyramid clock has 1/4" black numbers on an LCD display.  It has a white case, female voice, and volume control. The alarm is easy to set and offers a beep or crow alarm. 

Measures: 5 1/2" L x 4" H x 3" W. 
Uses 4 AA batteries, included.