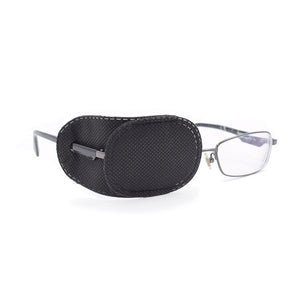 Eye Patch for Glasses
Our eyepatches are made from ultra-thin material that won't touch your eyes. Use for one eye for care and shield, especially after surgery. Careful design makes it easy to assemble and disassemble. Can be used to train a lazy eye to work properly, so that vision can develop correctly.

Sizes available:  Small or Large
Colors available:  Black

Please note this item is non-returnable due to federal health regulations.