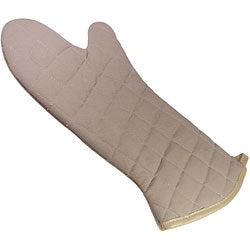 Oven Mitt 17" (single)
Our 17" Oven Mitts are made from space-age Flame guard--a unique 100% cotton fabric that is flame retardant. The extra long length protects arms past the elbow. Surface wipes clean with a damp sponge.  Note: washing is not recommended. 
Color may vary from the tan mitt shown in picture.